Richard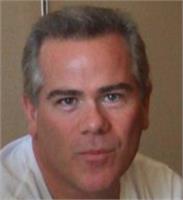 It was just another Tuesday in June 2003 when my friend John Sikorjak (thank you, John) suggested I join him for a Bikram Yoga class. I said sure, why not, how hard could it be to do yoga? My first class- I was a train wreck. Not supposed to leave the room – I left the room. Water? Spent most of the time pouring it on my head. Standing Head to Knee – could not reach my foot. Fixed Firm – no, don't think so. Triangle Pose – fugetaboutit. Thanks to a patient and loving certified Bikram Yoga teacher, somehow I made it through the class.
I went home, poured myself into bed, and thanked God for allowing me to survive. I woke up the next morning and it was like a miracle – my knees felt better than they had since high school. My back felt better. And, I felt 3 inches taller. So, I went back...and went back...and went back. Seven years later and 35 pounds lighter, I realized I needed to share this wonderful yoga as much as I possibly could. So, I trekked off to San Diego in the Fall 2010 and immersed myself in Bikram's rigorous nine-week Teacher Training. I came back from that and I was fortunate to be mentored by Jane Kartsch, the owner of Bikram Yoga Yorktown Heights and Bikram Yoga Bronx.
Now I look forward to meeting you and sharing this life changing yoga as we sweat and stretch and transform our bodies, minds, and spirits.
Richard instructs the following:



The original Hot Yoga Class. Become the healthiest you have ever been! Improve your flexibility, strength and balance. Transform your body, mind and spirit. This is beginner's yoga - anyone can do it.